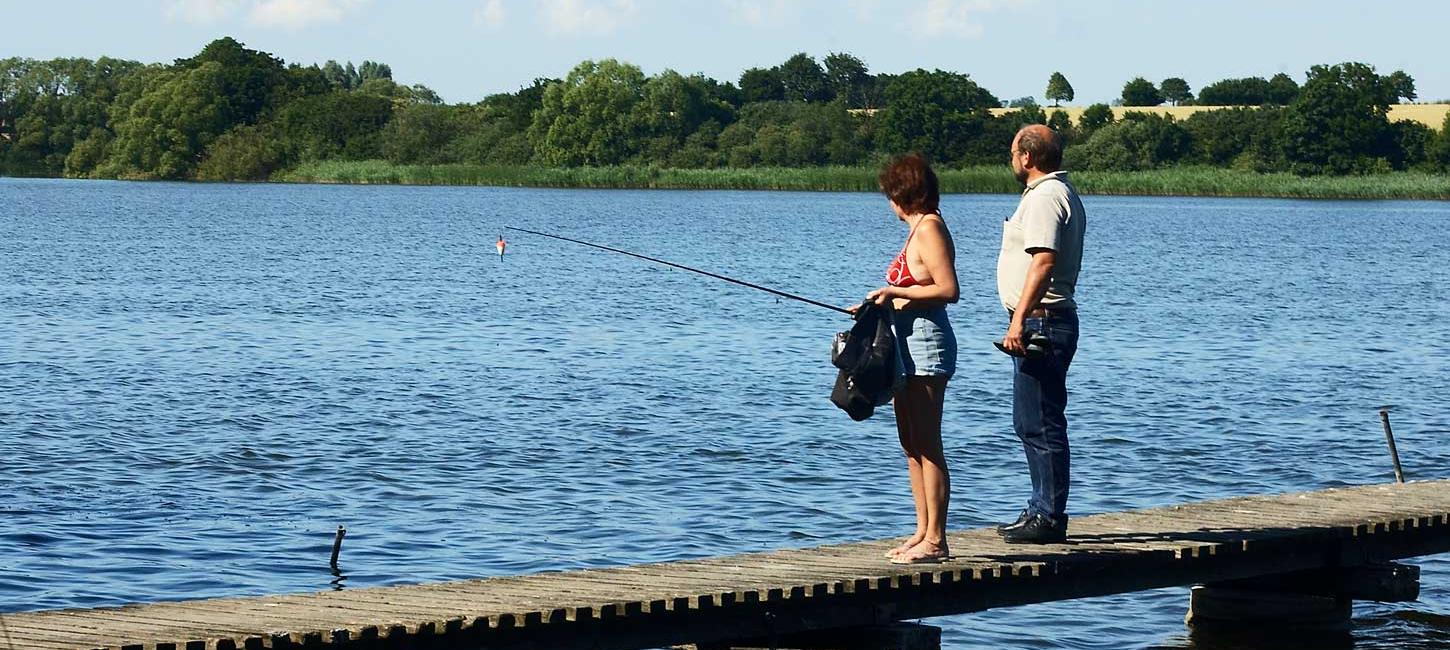 Kimmerslev Lake
Kimmerslev Lake is a 92 acre lake, located in a scenic area near Borup 14 km west of Køge. 
The owner of Kimmerslev Lake is Svenstrup Manor nearby. But the right to use the lake is let to Køge Municipality to allow its citizens to enjoy the beautiful area.
In some places the lake has a depth of 7 metres, and it has been under partial conservation since 1963. The lake is used for angling as well as sailing in Optimist dinghies, canoes and kayaks. The northwesterly part is reserved for bathers.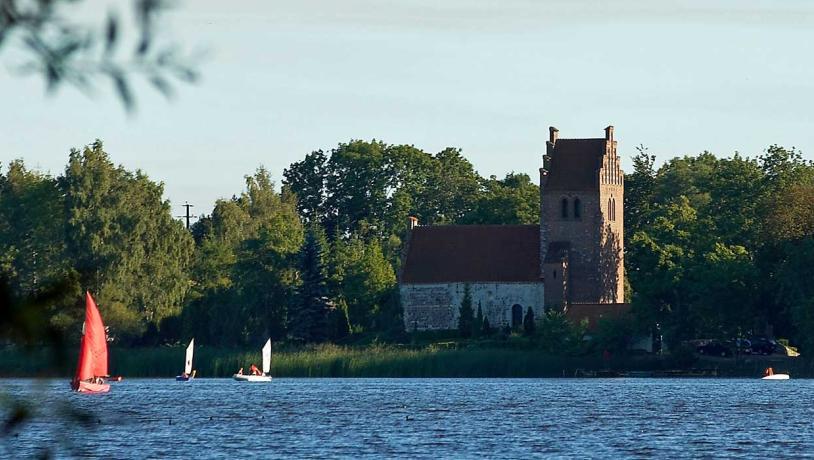 Photo:VisitKøge
Kimmerslev Watermill
Kimmerslev Church and Kimmerslev Watermill are located on the southern shore of the lake. The watermill is one of Denmark's oldest medieval mills, raised in Borup as Borup Mill about year 1200. It was later moved to Kimmerslev. The present buildings date from 1766 and 1768. The watermill is privately owned and can only be viewed from outside.
Heart Path There is a c. 3.6 km path circling the lake, enabling visitors to make an entire running or walking round. The path has been designated as "heart path". This is why posts marking every 500 metres are seen along the path.