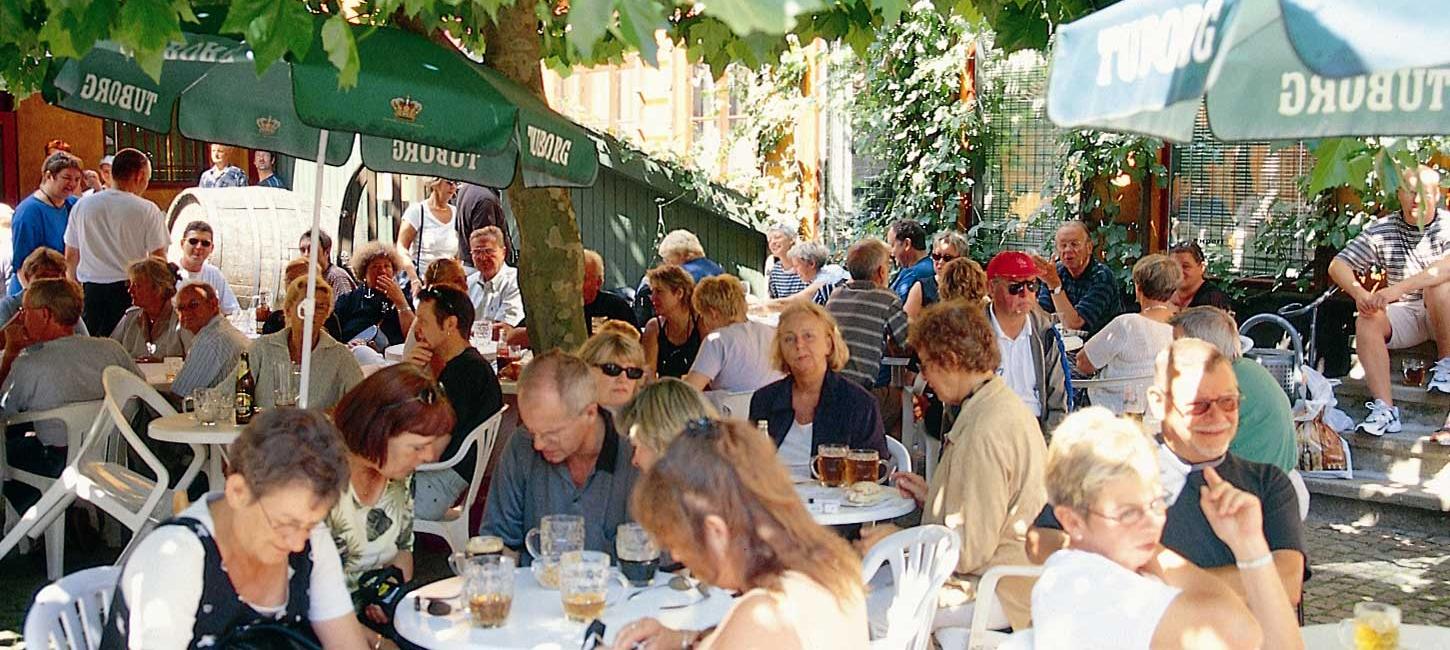 Music in Køge
If you are a fan of good music, you will have rich opportunities to delight your ears in the Køge Bay region.
In summer (from May to September, weather permitting) you can sit in the open on Saturdays, enjoying a beer to live music in the courtyards at Hugos Kælder, at Stacy´s Diner at the marina or at Ibsens Pub & Winebar at Køge Harbour. Check with the various venues for their lists of events. In autumn/winter you can listen to live music at Hugo's on Thursday nights.
During the summer live music will also be played at the stage at Køge Harbour.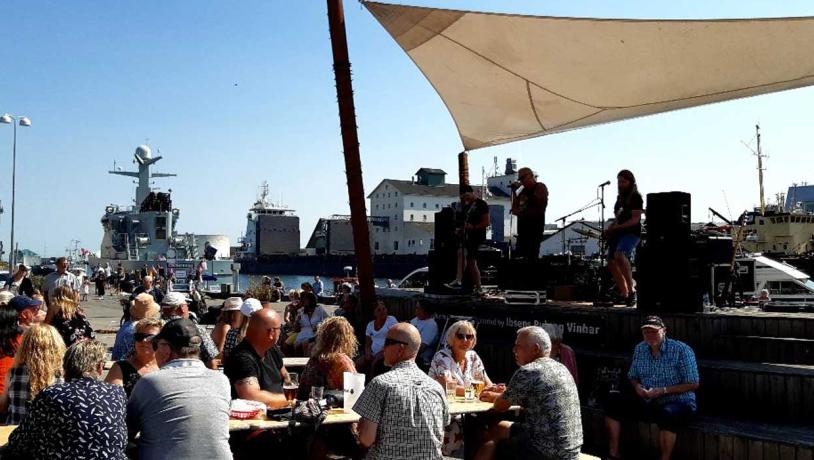 Photo:VisitKøge
Music venues in the Køge region
Køge Bay has three concert venues, i.e. Bygningen and Tapperiet in Køge and Portalen in Hundige, Greve. On the programmes are concerts with Danish and foreign bands as well as a summer revue, theatre performances, lectures and a lot more. Tickets are sold by Ticketmaster.