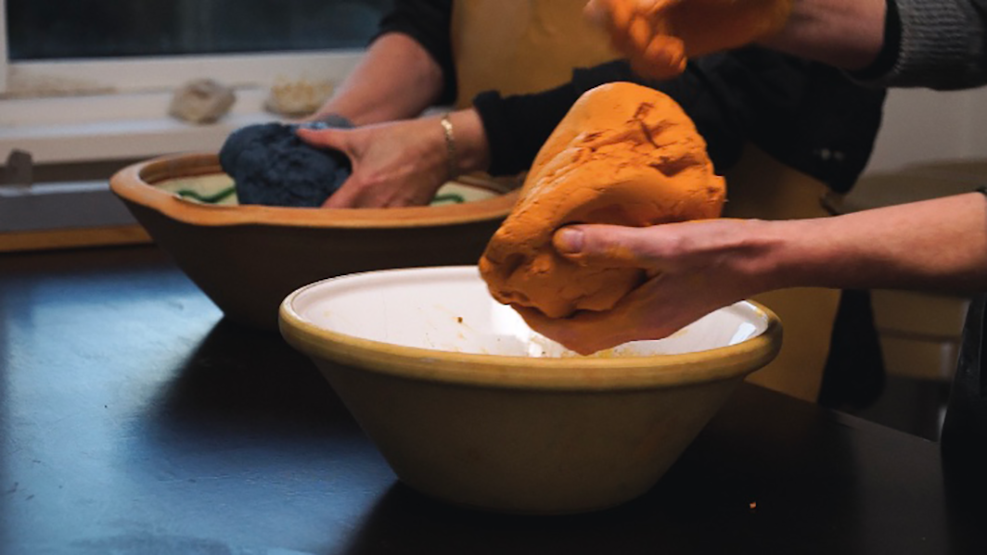 Chalk Copenhagen
Are you fond of colors? Are you interested in art, drawing and painting, and would you like to try different painting techniques with pastel chalk?
You have the opportunity to participate in a guided tour incl. workshop at Chalk Copenhagen, where chalk and natural pigments are transformed into pastel chalk. You can also hear about the sources of inspiration as well as the techniques and methods behind the production.
The experience includes a creative workshop, where you can create your own small portfolio, try out simple techniques on different types of paper, and get an insight into the creative process with pastel and oil chalk. Afterwards, you can choose to continue working with one or more techniques on paper or canvas, depending on what you want.
Chalk Copenhagen manufactures sustainable pastel chalks for artist use. The natural pastel chalks are made by hand from chalk from local quarries and beautiful earth colors ranging from black, brown, green, red, orange to chalky white. Business is driven by passion for art, environment and colors that embrace intuitive feelings and inspire artistic works.
The pastel crayons are typically used by professional artists, architects, students, designers and others with an interest in art and sustainability. The chalks are used on special pastel paper, watercolor paper, cardboard or other paper with a rough surface.
It is possible to buy the handmade dry and oil pastels in connection with the workshop or at one of the country's art museums. See the dealer list at www.chalkcph.com
The workshop is located in a wing of an ancient dairy (Det Gamle Elbæk Mejeri close to the Vallø Golf Club, and there is free parking behind the building.