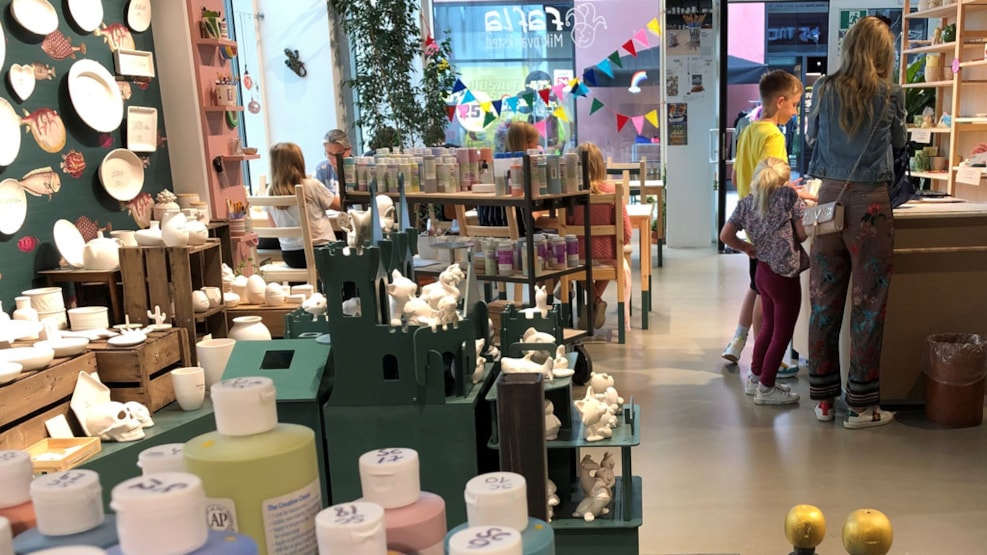 Fafla Micro Workshop - Køge
You can visit Fafla to paint on ceramics.
You choose what you want to paint on, and we will help you get started with colours and techniques.
Along the way we can offer coffee, tea, soft drinks and sweets.
We usually set aside 2 hours for your visit. When you are finished, we make sure to glaze your work one more time, after which it is fired.
It may therefore take 1-2 weeks before your ceramics are ready. But do ask if you need the finished work for a special date. It may be possible to speed up the process.
Fafla Mikroværksted is located in Strædet.
It is accessible for the disabled. There are playgrounds on roof terraces around Strædet, cafés, restaurants and other shopping facilities.
There is payment parking in the multi storey car park and in parking lots. For free parking, please check out Køge Municipality's parking information.