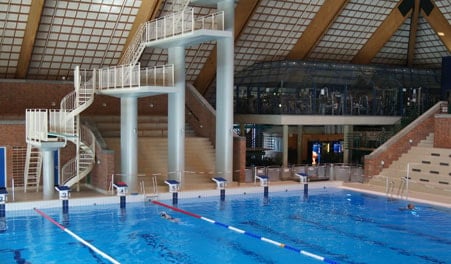 Greve Svømmehal
We look forward to seeing you at the swim centre Greve Svømmehal.

Lanes for fitness swimming, diving boards, towers, baby pool, fitness centre, water gymnastics and an outdoor playground are just a small selection of the facilities offered by Greve Svømmehal.

In addition, a large number of social clubs are affiliated to the swim centre. You are always welcome at Greve Svømmehal - Your swim centre.

The swim centre is closed on all public holidays.