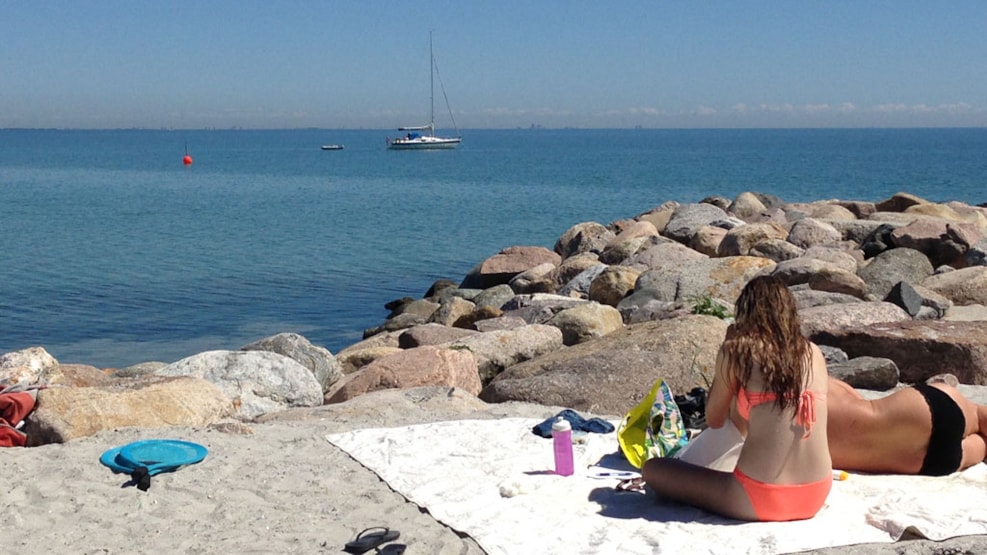 Køge Nordstrand by Køge Marina
 Køge Harbour Bath is located at Køge Marina where you will also find the North Beach (Nordstranden). From the car park, follow asphalt and gravel paths down to the harbour bath and the beach
Harbour bath and beach at Køge Marina
Køge Harbour Bath is located at Køge Marina where you will also find the North Beach (Nordstranden). From the car park, follow asphalt and gravel paths down to the harbour bath and the beach.
The harbour bath is equipped with a platform from which to jump into the water, in addition to platforms within easy swimming reach. The Harbour Bath is intended for experienced swimmers only. The beach is child friendly with a bathing jetty.
Dogs and horses on the beach. Dogs must be kept on a leash on Nordstranden beach in the period 1 April - 30 September, cf. The Protection of Nature Act. Horse riding on the beach is only permitted in the period 1 September – 31 May, cf. The Protection of Nature Act.
Beach numbers have been put up at the entrance J840, at the lifeguard post on the beach J843 and at the harbour pool J850.
If in need of a rescue vehicle for the bathing area, be sure to mention the beach number closest to your position, which will enable the control centre to locate you.