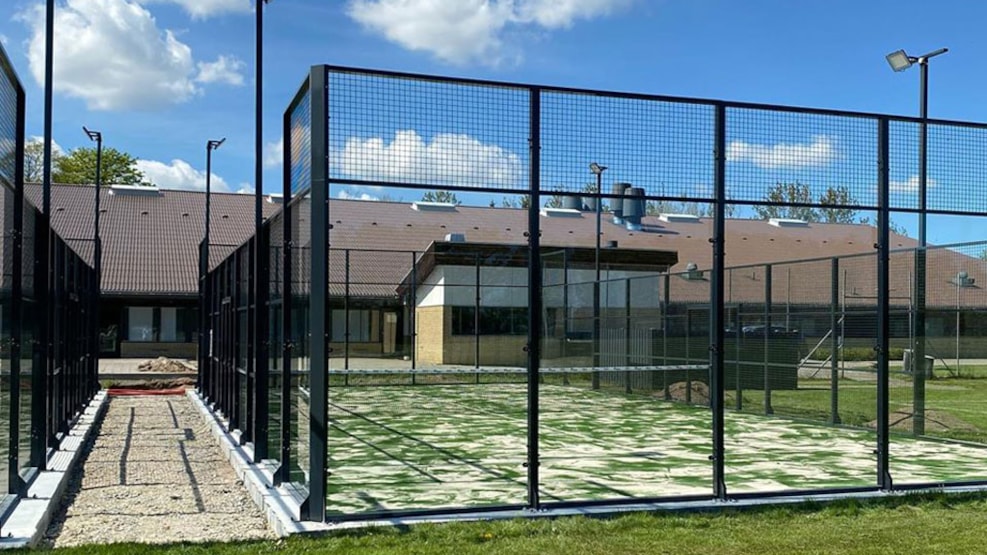 Køge Rackets Center
Køge Padel Center has 6 outdoor padel courts. They can be booked and paid for via an app (RESASPORTS) or on our website. To access, registration is required, but no permanent membership. Padel is one of the fastest growing sports in Europe and the second largest sport in Spain. Padel is a marvellous ball game - primarily
DKK 130 per court/hour (up to 4 players) from 5am to 2pm, DKK 260 after 2pm on Mondays-Fridays. Saturdays and Sundays DKK 200 per hour/court until 11am, then DKK 260. All prices include rackets and used balls.
 Free parking, Ravnsborghallen Cafeteria, also service in the open at the padel courts (opening hours vary). Change of dress and showers available during the hall's opening hours. The padel courts cover a very large grassy area that is also used for football, gymnastics and other activities.
Køge Padel Center has 6 outdoor padel courts. They can be booked and paid for via an app (RESASPORTS) or on our website. To access, registration is required, but no permanent membership. Padel is one of the fastest growing sports in Europe and the second largest sport in Spain. Padel is a marvellous ball game - primarily played as doubles for four persons at a time - 60% tennis, 20% squash, 20% other racket sport, 100% entertainment.