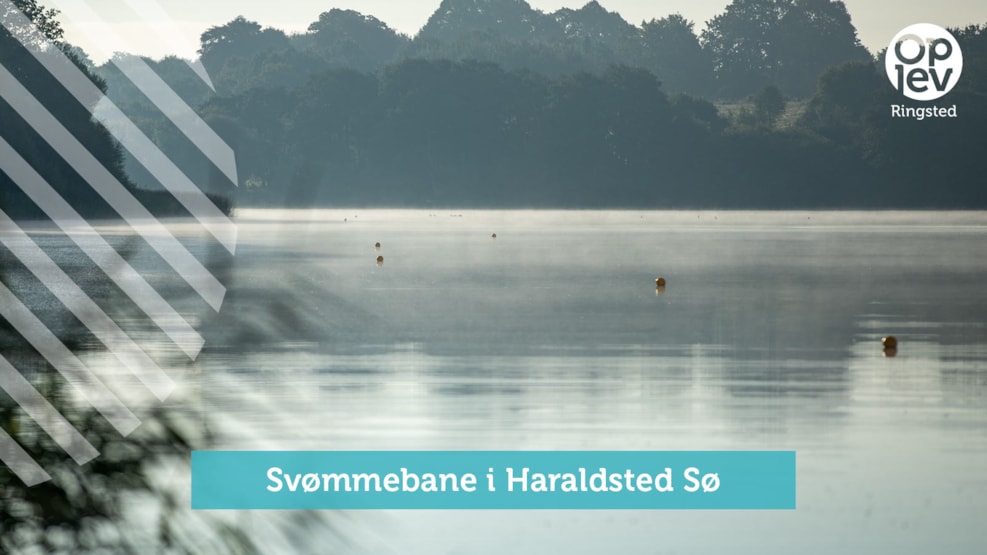 Outdoor swimming lake
One of Ringsted Municipality's most popular swimming lakes, Haraldsted Sø, got its own swimming lane for long-distance swimming in 2022.
The course is marked with buoys, is 1000 m long, lies along the bank at Traktørstedet outside Vrangeskov and is marked with buoys every 25 metres. The starting point is at the bathing bridge, where there is a sign with good bathing advice when you use the swimming lane.
The location along the bank has been chosen for safety reasons - especially for non-experienced swimmers who would like to use the course. From here, the swimmers can easily swim in, where you can run to the bottom.
Lake Haraldsted, Lake Tivoli and Hvidsø are open to anyone who wants to swim.
Facts about the swimming course
The course is 1,000 meters.

The course is marked with 50, 100, 150, 200, 300, 400, 500, 600, 700, 800, 900 and 1,000 meters.

There are no rest pontoons on the track.