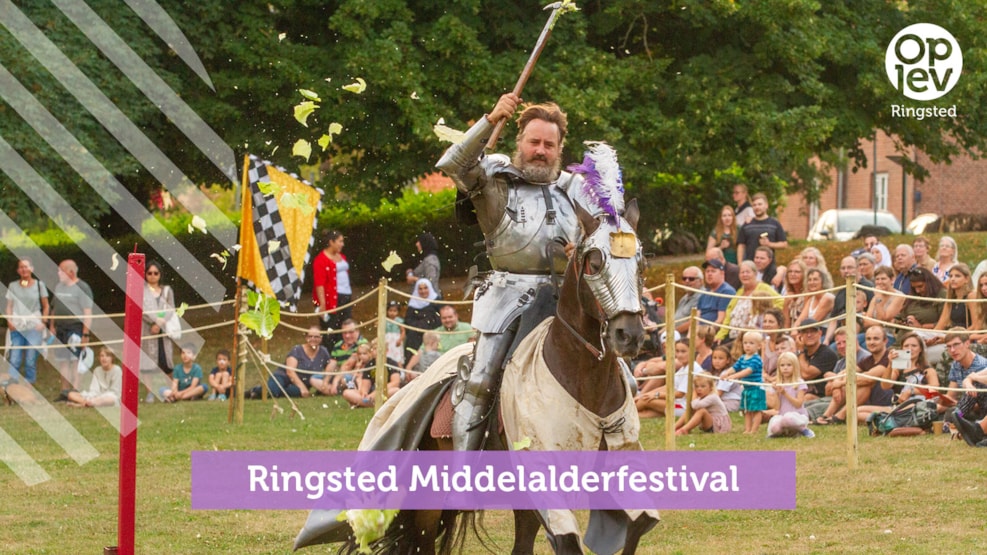 Ringsted Medieval Festival
Ringsted Middelalderfestival is a historical festival which is held in Klosterlunden in Ringsted city centre. The festival was first held in 2009 and has only grown bigger since then. The last festival was held in 2018, where around 12,000 happy and eager-to-buy guests made their way past Ringsted Medieval Festival.
In 2023, it will be the eighth time that we hold the Ringsted Medieval Festival in Klosterlunden. The festival is a medieval festival as you know it, with stalls, theatre, medieval music, clown and fire shows, food and drink, but we can also do something else that most other festivals can't. The festival takes place right where important events took place in the Middle Ages in and around St. Bendt's Church in Ringsted.
The festival is a collaboration between Museum Vestsjælland, Ringsted Municipality, clergy group and parish council at St. Bendts Church, local associations, local businesses, local volunteers and charitable institutions and the local press.