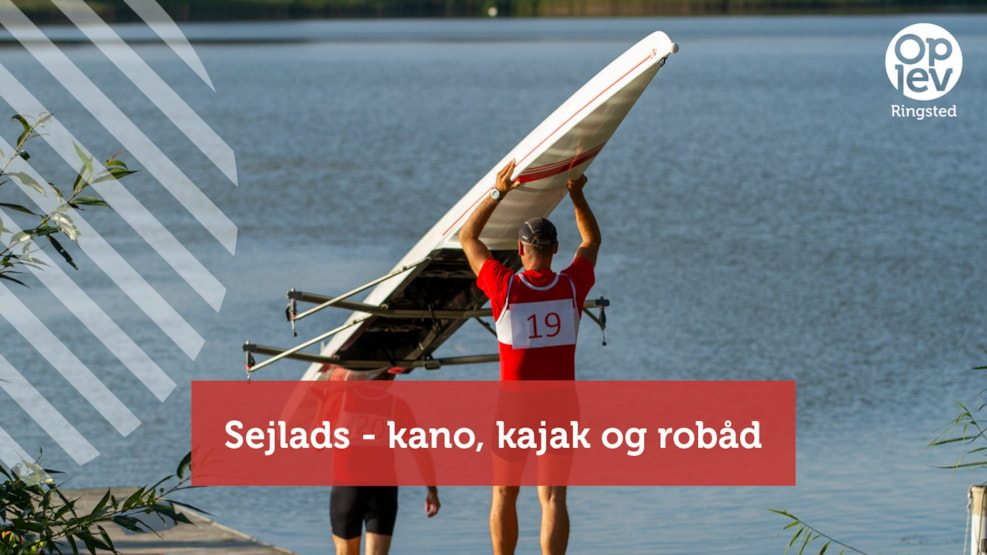 Sailing
In Haraldsted Sø, you are welcome to bring your own canoe, kayak, SUP board or rowing boat and put it in the lake on the municipal jetties.
If you park at Søsportshjørnet (parking at Ejlstrupvej 160-164), you can carry your boat approx. 150 meters down to the water. It is also possible to park at Vrangeskov (parking at Haraldstedvej 130 - Det Gamle Traktørsted). However, there is a steep slope down to the lake, and it is therefore recommended to use a transport vehicle.
The sea sports corner
The sea sports corner (Ejlstrupvej 160-164) is located on the west side of Haraldsted Lake and functions as a hub for both sea sports, nature and cultural communication as well as other outdoor activities.
In addition to Ringsted Rowing and Kayaking Club, Ringsted Kayaking Club and Ringsted Sports Fishing Association, you will also find Ringsted Municipality's Nature Room. The beautifully situated educational building is open to everyone and here you can, among other things, study panels about life by the lakes. Outside the teaching building there is a bird tower. There is also a disabled-friendly viewing platform.