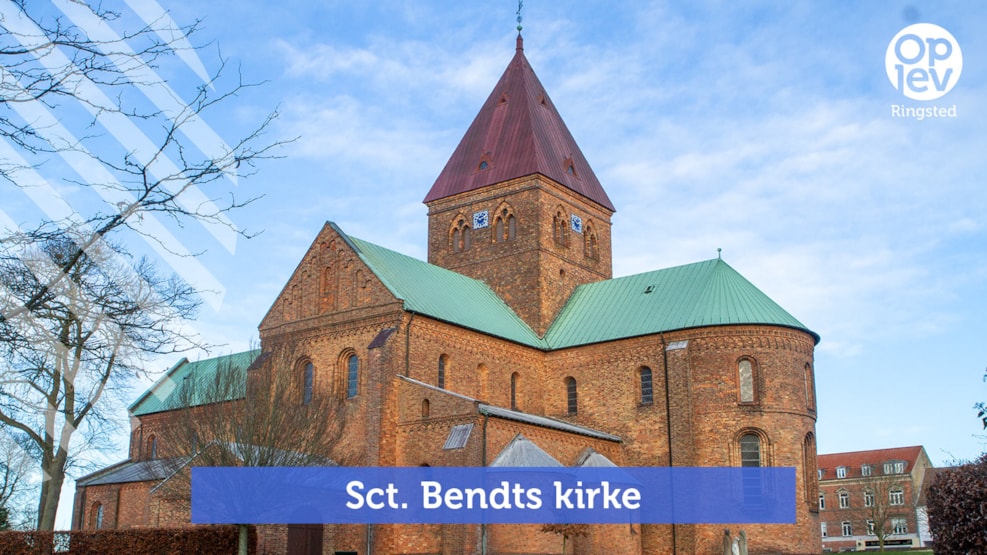 Sct. Bendt's Church
The beautiful St. Bendt's church, which was Denmark's first royal church, contains both noble and royal graves.
The church was originally an ashlar church built in 1080, but the current brick church was consecrated at the Great Church Festival in June 1170, where Knud Lavard was canonized.
The Monastery of Ringsted and the St. Bendt's Church

The Church of St. Bendt is the only building left of Ringsted Kloster, the Benedictine monastery, that burnt down in 18th century. The church is the oldest brick church in Scandinavia, it dates as far back as to around 1170 A.D.-when it was built to replace a travertine church erected around 1080.
From 1182 to 1341 the Danish kings and queens were buried in the Church of St. Bendt, which, in terms of architecture, history, and sepulchral monuments, is among the finest in the country.


The Church of St Bendt - The first Royal church in Denmark.
In Ringsted rests a.o. King Valdemar 1, Queen Dagmar and King Valdemar Sejr.