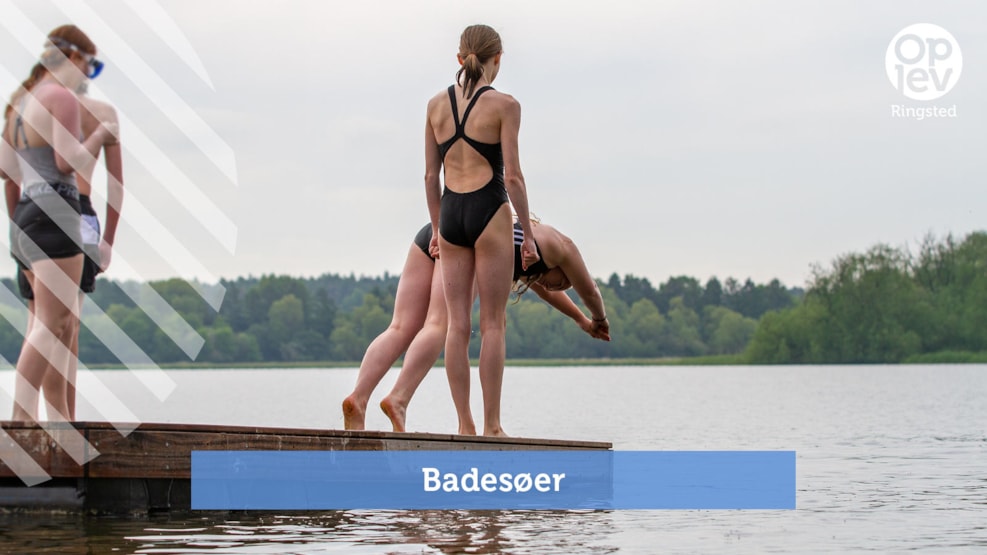 Swimming lake
At Haraldsted Lillesø - or Tivoli Lake, as it is called by many - there is a Blue Flag beach.
This means that a number of criteria for, among other things, facilities and water quality must be met. The Blue Flag season starts on 1 June and ends on Haraldsted Sø on 31 August. During this period, ongoing analyzes of the water quality and supervision of the area and the presence of algae are carried out.
There is also the possibility of swimming in Hvidsø near Jystrup, in Haraldsted Langesø and in the eastern part of Gyrstinge Sø. Bathing water analyzes are also carried out on an ongoing basis in these lakes.
Always remember to follow the general bathing advice. Regarding blue-green algae, you can go into the water up to your knees and test if you can see your feet. If not, the water may be so full of algae that you should not swim. Do not let children play in algae-filled water and keep them away from foam accumulations. It could be dead algae. Read more about blue-green algae in the pamphlet here.