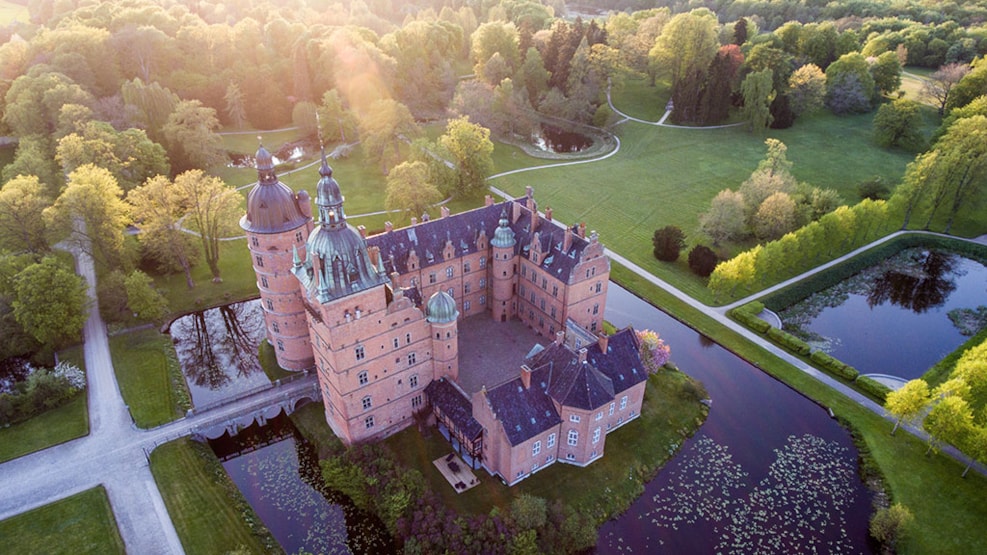 Valloe Castle park
The park was originally built in the early 18th century, shortly afterwards the garden was transformed into the current open English garden style.
At the end of the last century the great fashion was to gather rare trees and Vallø Castle Park has preserved many of these.
The castle park provides a beautiful and elegant setting for Vallø Castle. The park, stretching over 15 ha, is built in English landscape style with large lawns and many groups of old trees.
  
From the castle park - with the lawns and suitable paths - there is a slippery transition to Vallø Dyrehave, where nature is allowed to frolic more on its own terms. The further away you come from the Castle, the less care of the area there is. The lake, located between Slotsparken and Dyrehaven, were created as an employment project in 1878-80.
The park is open to the public between 8 o'clock and until sunset.
Please note that the Vallø Castle itself is not open to visitors, but it is allowed to look into the castle courtyard from 10 - 18.00