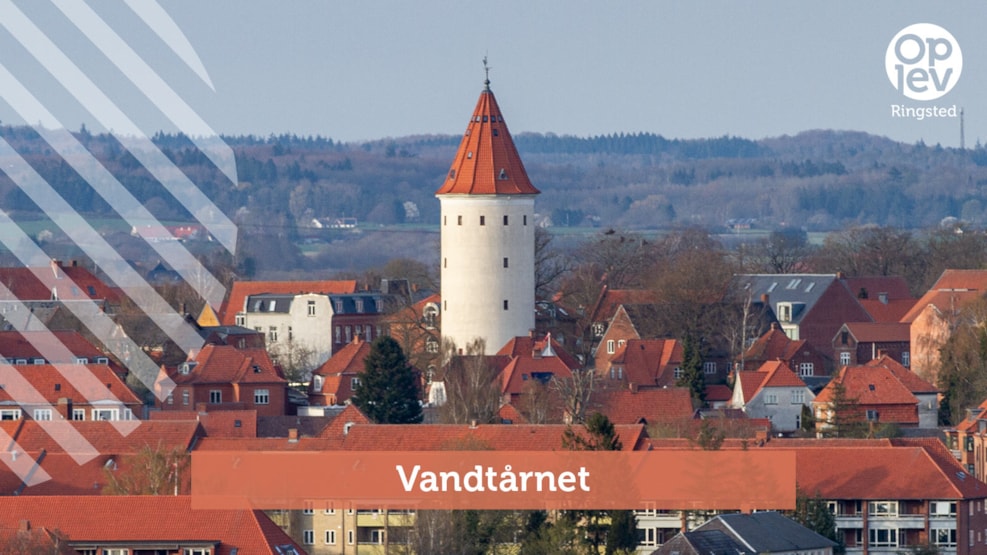 Vandtårnet - Water Tower
Where Ringsted's old St. Hans church stood until 1766, now towers over the water tower from 1915. In front of it is St. His chapel, which was built in 1901 for use in church services, while Sct. Bendt's church was restored.
This building was later a parish house, but the Ringsted Radio Museum has been housed in the old chapel since 2013.
The height of the water tower is 40.40 m and lies 98.50 m above sea level. The water tower's red roof alone is 14 meters high. There could be a three-storey property on the roof if the top was not pointed. The tower's weathercock is 3 meters high and 1.2 meters wide and the actual anchoring down into the tower is 3-4 meters long.