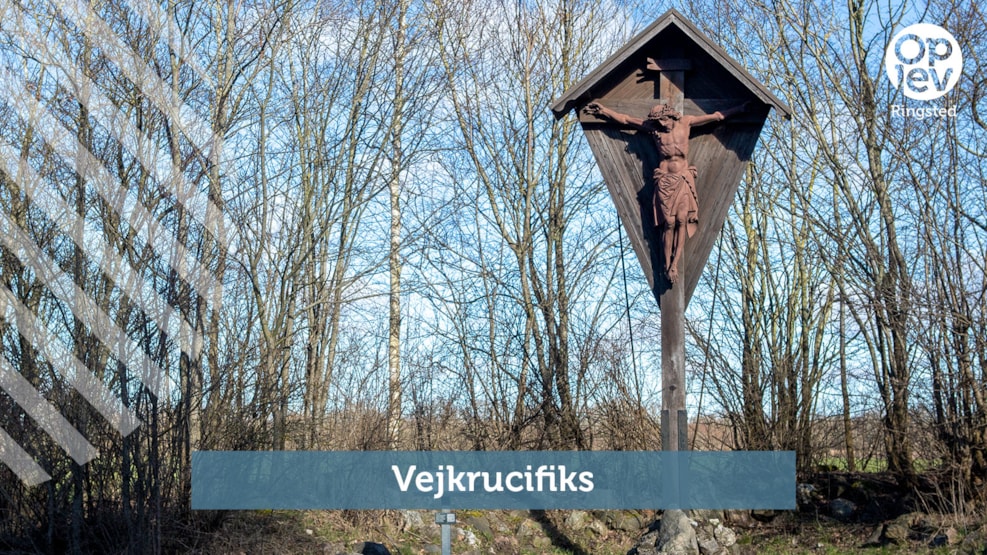 Vejkrucifiks
The crucifix is 4 m high and represents the suffering Jesus Christ. The figure was cut in Oberammergau (South Germany) and the cross is made in Copenhagen.  The crucifix is roofed.  

It was given by a female pilgrim and was inaugurated by the parish priest by Skt. Knut's church on 7 August 1921. This was the first crucifix in Denmark in 400 years.  

The Pilgrimage goes from Sct. Knut's church to Haraldsted where it ends at the Chapel ruins, where once Knud Lavard's fountain was. 

The crucifix is the second on the pilgrimage (the first is Virgin Mary with child figurine and the third represents a male figurine "Jesus" carrying a heart.