VisitKøge - the tourist office
Photo:
VisitKøge, René Dreier
At VisitKøge, we make a point of personal service and assistance to ensure that you and your family get the best holiday possible when you are here. 
Nowadays you can plan your holiday in advance by means of brochures and the internet, book accommodation and make plans for what to see and experience.
Nevertheless it is not unusual for many visitors to want a little extra information and more details about the attractions or accommodation, just to make sure that they get what they had in mind. We have tourist guides from all of Denmark, so you are welcome to drop in if you need inspiration for your next holiday, or any other information for that matter, when you have arrived.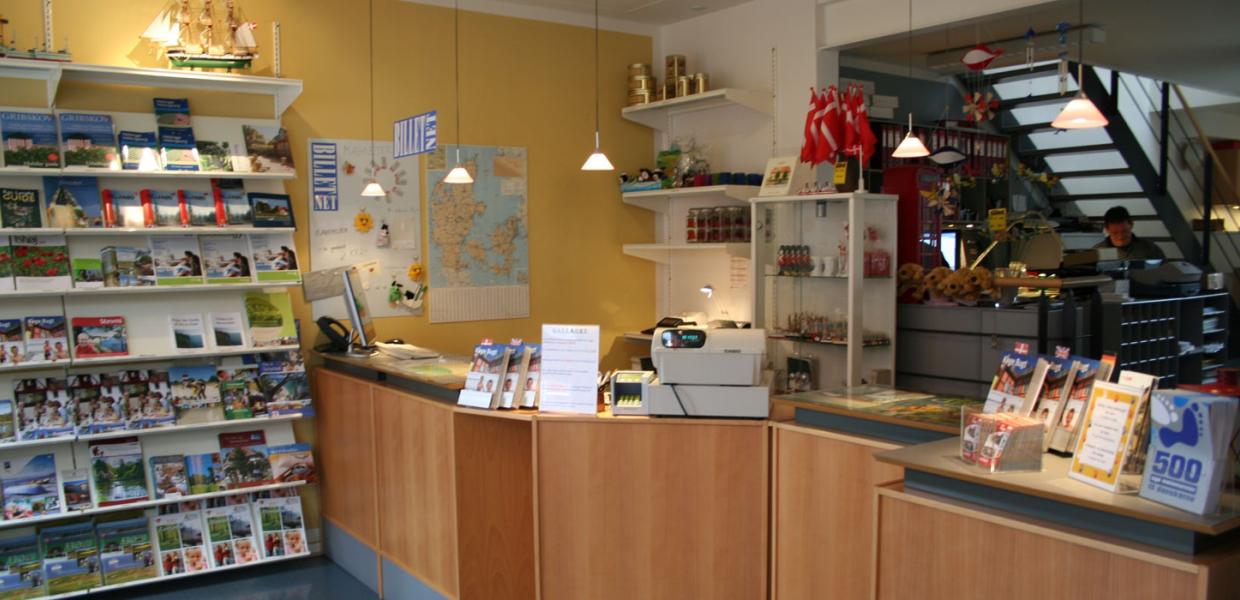 Get your tourist info on Denmark here
Should you need
the local cycling guide "On Two Wheels in Køge" with 8 tour suggestions
parking discs and 1- and 3-hour parking tickets
Opening hours from January 1st, 2022
JANUARY-MAY + NOVEMBER-DECEMBER
Wednesday-Friday 10 am - 4 pm
Saturday 10 am - 1 pm
JUNE-OCTOBER
Monday-Friday 10 am - 4 pm
Saturday 10 am - 1 pm