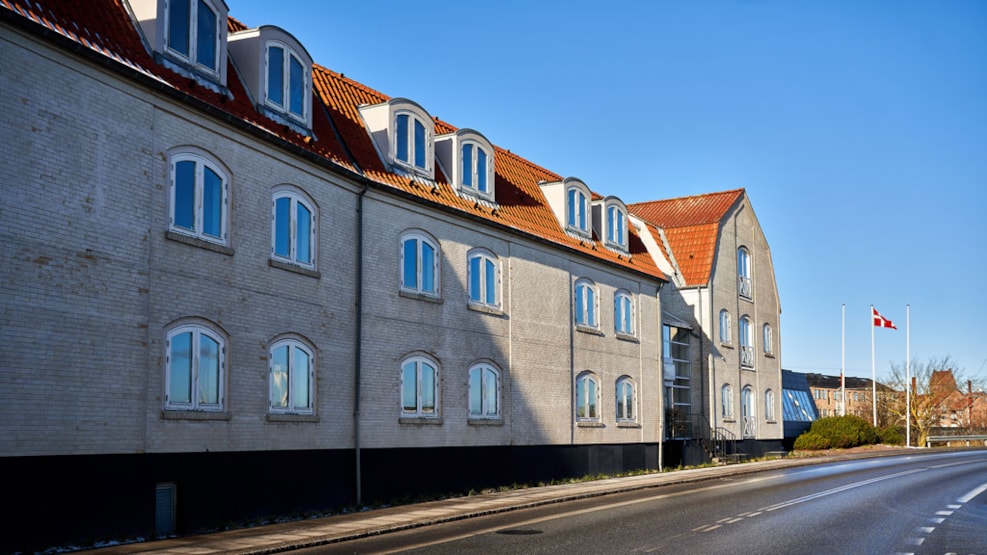 Green Experience
Zleep Hotel Køge
Overlooking Køge Marina, Zleep Hotel Køge is centrally located with only 5 minutes to Køge city centre and Station
Overlooking Køge Marina, Zleep Hotel Køge is centrally located with only 5 minutes to Køge city centre and Station
Here you stay centrally in Køge, a few minutes' walk from Køge city centre and station and only 30 minutes by car from Copenhagen Airport. The motorway exit is easily accessible, and it is therefore an excellent idea to have Køge as your base when visiting Sealand.
The charming hotel overlooks the old marina and is otherwise located in cosy surroundings. Zleep Hotel Køge always offers free WiFi and parking, and a cosy lounge area with bar and outdoor terrace is also at your free disposal.

All rooms are equipped with a good bed, shower and toilet. In addition, it is possible to purchase a good, organic breakfast buffet.
Modernisation and expansion
From 2024, the hotel will continuously undergo a renovation and expansion from 50 to 100 rooms.
Use Køge as your base
If you spend the night in Køge, you are close to many local attractions. You can experience everything from escape rooms to wonderful beaches. Køge and the surrounding area offer a multitude of fun, cultural and scenic experiences for the whole family.