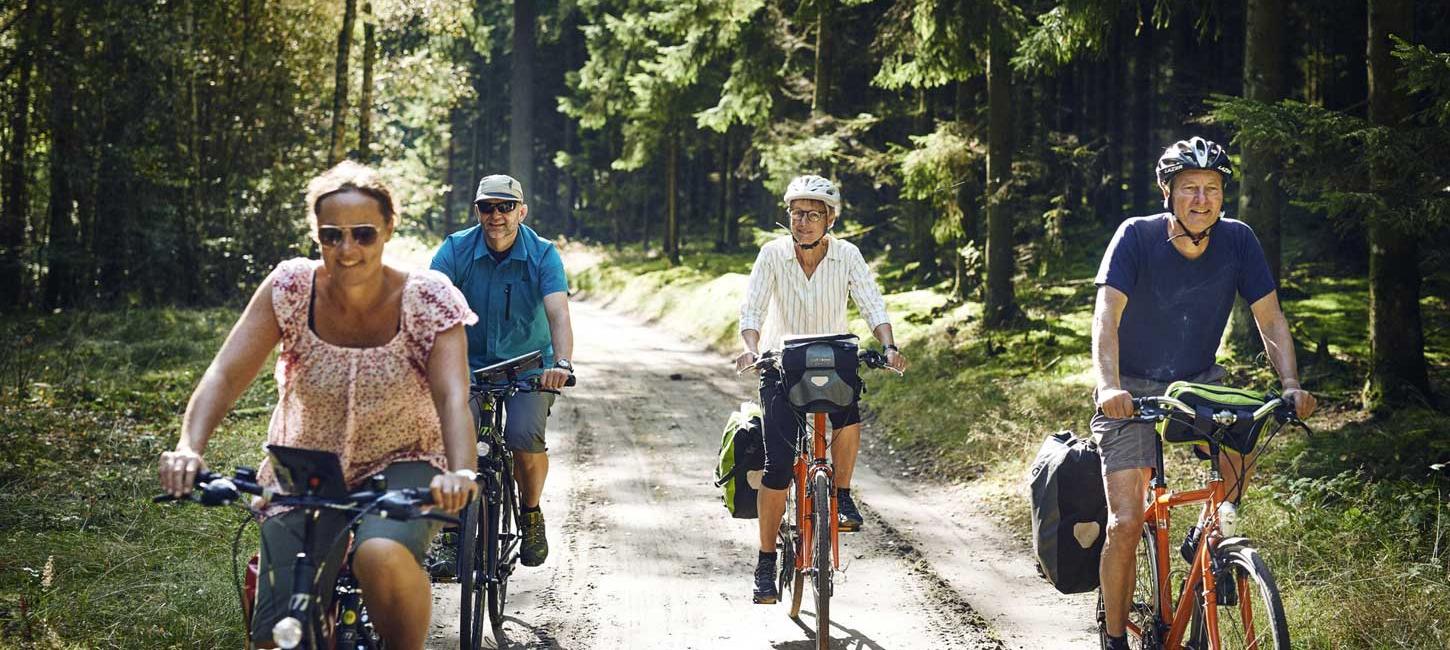 Cycling holiday in Køge
Enjoy the view from the saddle along Køge Bay or take a tour on the 22 km Køge River Path (Køge Å-stien) to the scenic area of Dyndet or the idyllic lake Kimmerslev Sø. To the north is the sand bar Ølsemagle Revle, a Mekka for bird lovers.
Local cycling guides
Køge is set in lovely scenery. The countryside offers a large number of wonderful tour destinations that are easy to reach on bike. VisitKøge hands out a guide to Køge River Path (Køge Å-stien), a 22 km route along Køge River. The path starts on Køge Ås, a wooded ridge, to continue to the west to the scenic area of Dyndet.The guide consists of three maps and is available free of charge. It also includes information about the sights you pass on the tour.
In addition, you could buy a cycling guide including eight tours. All tours start from the Market Square in Køge, their lengths ranging from 6 km to 45 km, which makes them manageable for any cyclist. The tours go to the north, south and west of Køge. Information about the sights of the tours is given in Danish, English and German. The cycling guide is free and you can get it at VisitKøge.
Køge has 3 major exercise cycling races: Tøserunden(only for girls), Sjælland Rundt and Køge Tours. The cycling races attract many people to Køge. The events are arranged by Køge Sportevent.